Buddha seeds works on the stabilization and improvementof cannabis genetics and especially bases its efforts on theproduction of the best autoflowering. Caring above all the quality and not the quantity Buddhaseeds has become in a very short time a benchmarkworldwide.
Each of our varieties is worked with great effort anddedication, to offer a different and innovative result, capableof satisfying the needs of the most demanding cultivator.
In Buddha seeds we look for specific varieties for thecreation of crosses, with special characteristics of each oneof these trying to fix from one generation to another thefrequency of genes that have the best phenotypicexpressions.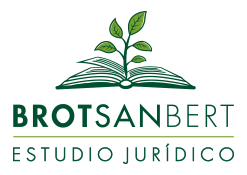 Abogados especialistas en derecho penal, laboral, administrativo y civil, con una larga experiencia en la resolución de una amplia gama de cuestiones legales, tanto de ámbito estatal como internacional.
La justicia no sólo se debe reducir al ámbito de los tribunales, por lo que trabajamos codo con codo con aquellos colectivos, asociaciones e instituciones que pretenden construir una sociedad más justa.
BROTSANBERT está especializado sobre todo en temas de salud pública, con especial referencia al cannabis, de siniestralidad laboral, derecho medioambiental y responsabilidad civil.